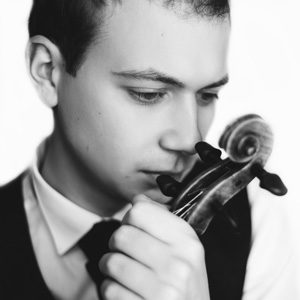 "Music is the only language in the world that everyone understands without learning it,`` said Wolfgang Amadeus Mozart on a trip to Prague with his father Leopold. Playing my violin is always the most direct and honest way for me to communicate with people and to experience feelings together. A concert is a fantastic, exciting conversation, and I hope that my audience will not be afraid to feel at home there.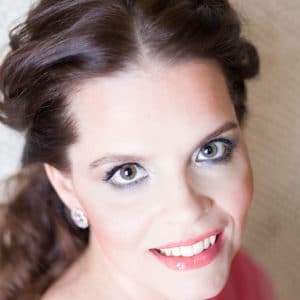 Marelize Gerber, M.Mus., Art.Dip.Opera
Singer
I am Marelize Gerber, a soprano living in Vienna. My interest in music was nurtured from the early age of four when I started playing the violin and participated in chamber music with my cellist sister, Anzél. My passion for singing was sparked as a member of the children's chorus during a production of Bizet's opera 'Carmen'. Apart from singing I enjoy the company of my international colleagues and friends, swimming in the Danube and walking in the Viennese woods with my dachshund, Mimi.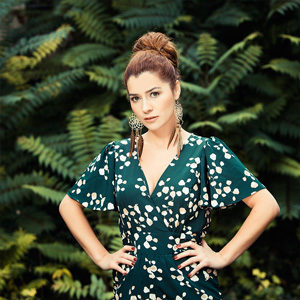 As an opera singer, having to travel to many different countries and getting to know people of different cultures has become the greatest chance of my career! You not only get to know these cultures, but you also start to find the magic in every culture! That's how I began to feel the magic of my audience!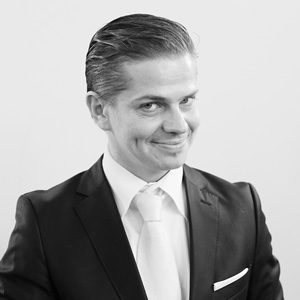 Michael C. Havlicek
Singer
It's wonderful to have an artistic profession with no off season, which can be infinite in its emotions, and with which you can - like we do here - give something to people from countries that you passionately travel in yourself! Enjoyment of music, travel, getting to know foreign culture.... an inseparable combination of the beauties of life!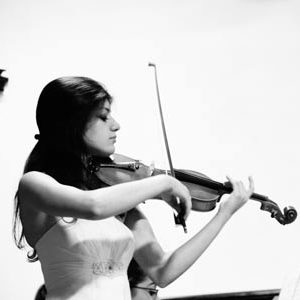 I am Alexandra Tirsu, more known as Tiramisu. I dont like to speak about myself but what I can say is that I am a vegetarian, not drinking not smoking healthy girl. I love Krishna and Kirtan. India and Asia fan. My goal in life is to try to spread love and happiness through my music with all of you.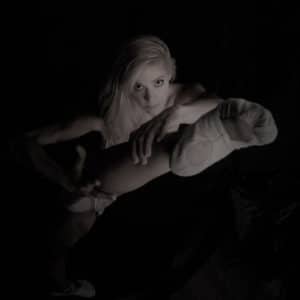 Sandra Zelechowski, BA
Dancer
It fills me with humility, to be allowed to take my audience into another, strange world for a moment. Powerless without their remote controls, and so fragile away from their sofas. But don't worry, I will allow you to return home, perhaps even with a piece of my world.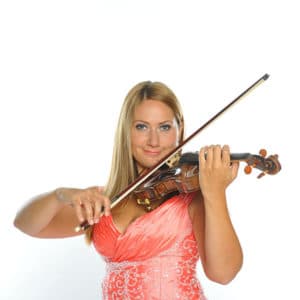 Mag. art. Stanislava Kardjiev
Violin
I love my job most of all when I see the audience going home happy and contented after a concert. Then I know I have done something good. I am a very happy person, because I work doing what I love and passing this happiness on to thousands of people always gives me the strength to carry on.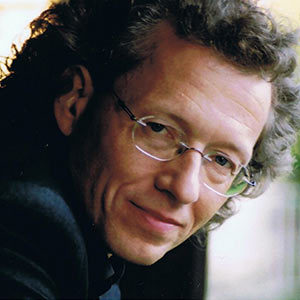 Prof. Robert Lehrbaumer
Conductor and Artistic Director, Altenburg
To travel the world as a Viennese musician is wonderful - because you can feel how much ``our`` Viennese music is loved everywhere. Being a Viennese musician in Vienna for local and foreign audiences always gives you the pleasant feeling of playing a ``home game``. So, no matter where you perform, it's a joy.
It is my passion to convey this pleasure as intensely and joyfully as possible to the audience.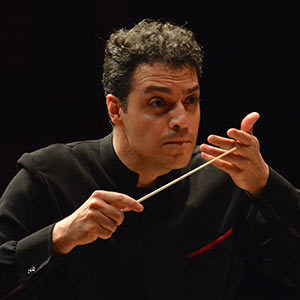 Giuseppe Montesano, Ma
Conductor and Artistic Director as of 2017
I see making music, like any other authentically experienced art form, as a sensual means of expression of the soul that favors curiosity, love, and honesty as food.
``How do you get mediocre? By turning today and tomorrow as the world wants you to, by not contradicting the world and only agreeing with the general opinion.`` (Vincent van Gogh)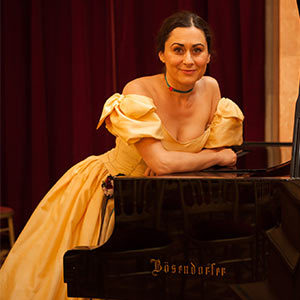 MMag. Marija Radusin-Todorovski
Piano
Music connects me to the universe, to the spirits of the great composers, to the past, present, and future, and when I see tears in the eyes of the listeners I know that this wonderful feeling is not only reserved for me, and I am infinitely grateful for the gift to inspire others with music.... The feeling of being one with the art, my fellow musicians, and the audience in the hall is irresistible.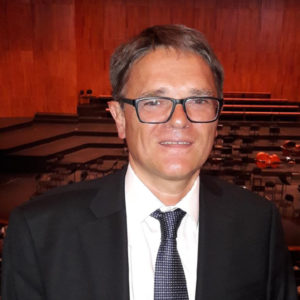 Nikolaus Reinbold
Principal Oboe
Music is one of life's trump cards. The only language in the world which every human being understands. It is the language of the heart and of the soul.
Music enables us to communicate with others without prejudice and move their emotions. Performing classical music is for me like shaking hands with eternity.
Download the biographies as PDFs